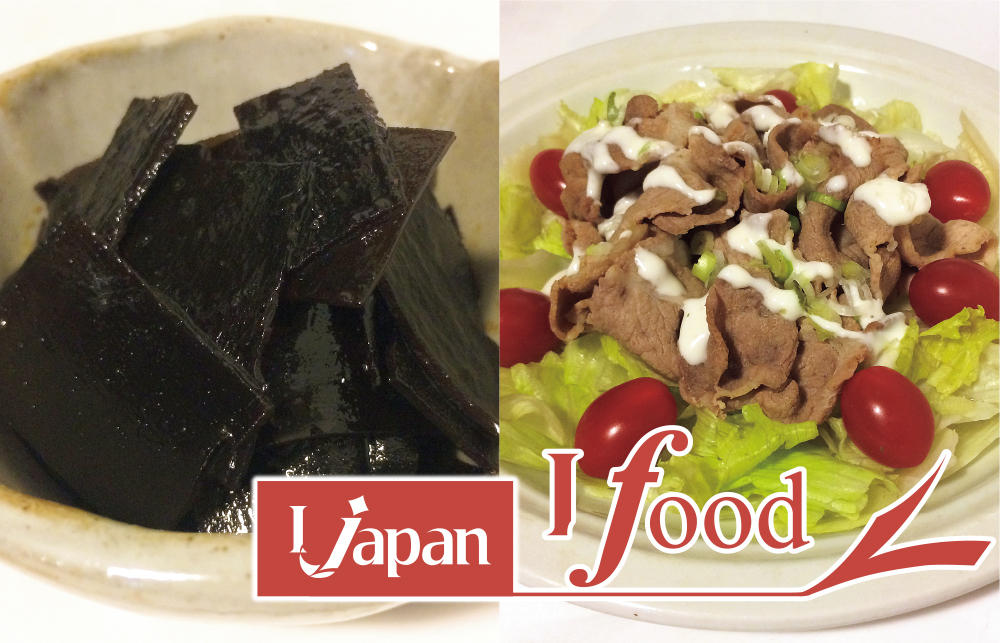 Let's start the New Year off by incorporating these new and healthy dishes into our diets!
---
Japanese Recipe – 41
Kombu no Tsukudani
Kombu no Tsukudani is thinly cut Kombu (kelp) seaweed that is cooked and seasoned mainly with sugar and soy sauce. Kombu no Tsukudani is a great accompaniment for plain steamed rice for its strong sweet and salty flavour. Tsukudani preserved food in soy sauce.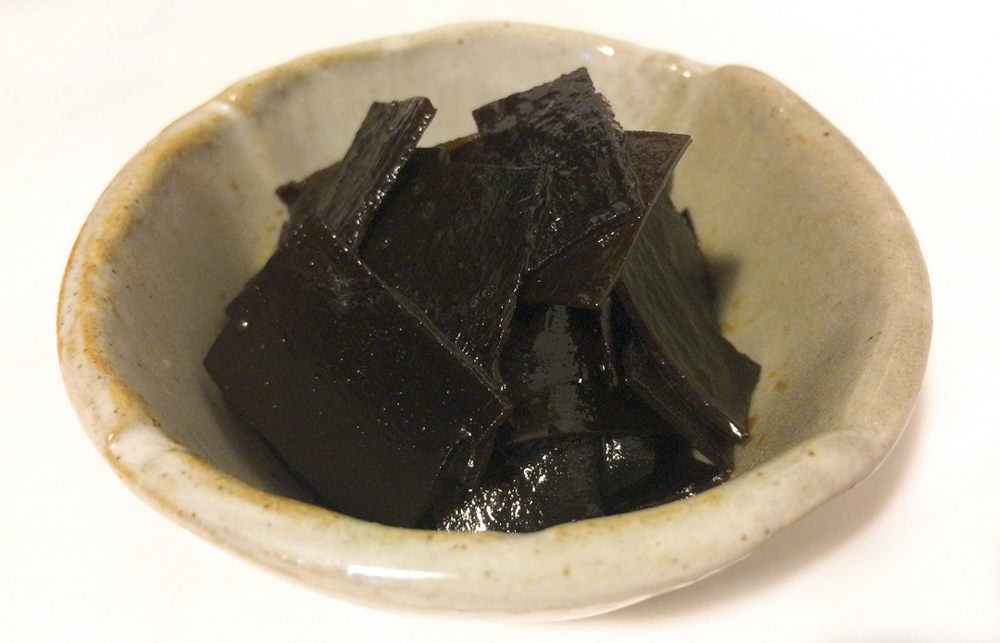 Ingredients (Serve 2)
150g Kombu
200ml water
2 tablespoon vinegar
4 tablespoon soy sauce
2 tablespoon Mirin
1 tablespoon sugarr
Method
1. Boil Kombu in water and it is softened.
2. Cut softened Kombu into bite sizes (1-3cm square).
2. Boil Kombu and vinegar in a pot about 10 minutes in low heat.
3. Add soy sauce, Mirin and sugar, and boil down the sauce in high heat until Kombu becomes shiny and caramelized.
Kombu
Kombu (Kelp) is a type of seaweed that typically has a long, tough stalk with a broad frond divided into strips. It chocks full of good for you nutrients that can benefit your health and possibly even prevent disease.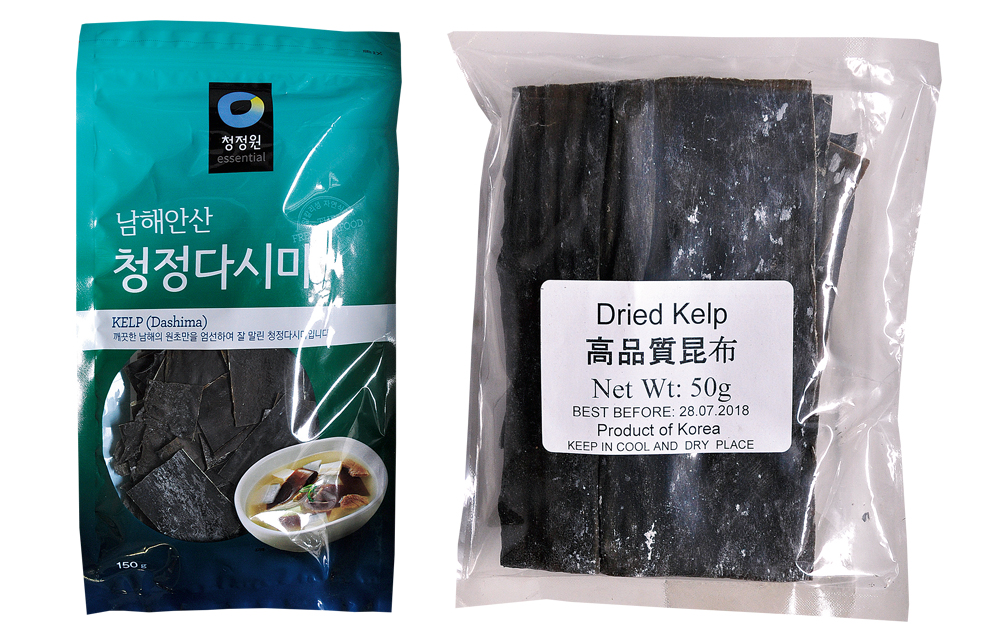 Vinegar
Vinegar is used as an ingredient in sauces such as hot sauce, mustard, ketchup, and mayonnaise. Vinegar is now mainly used in food preparation, in particular in pickling processes, vinaigrettes, and other salad dressings.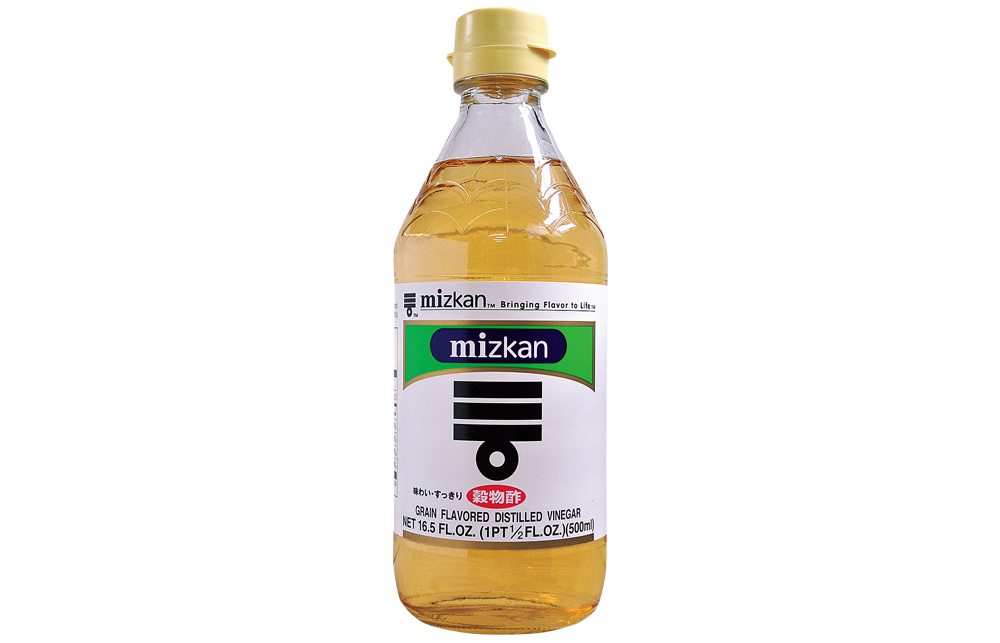 This Choya Shiso Umeshu is ideal for "Kombu no Tsukudani"
Choya Shiso Umeshu
Made from red Shiso perilla leaves come from the mint family and the red colour comes from red cabbage extract. This mild sweet rich Umeshu has great health benefits for your immune system and anti-allergy. Perfect at room temperature and on the rocks.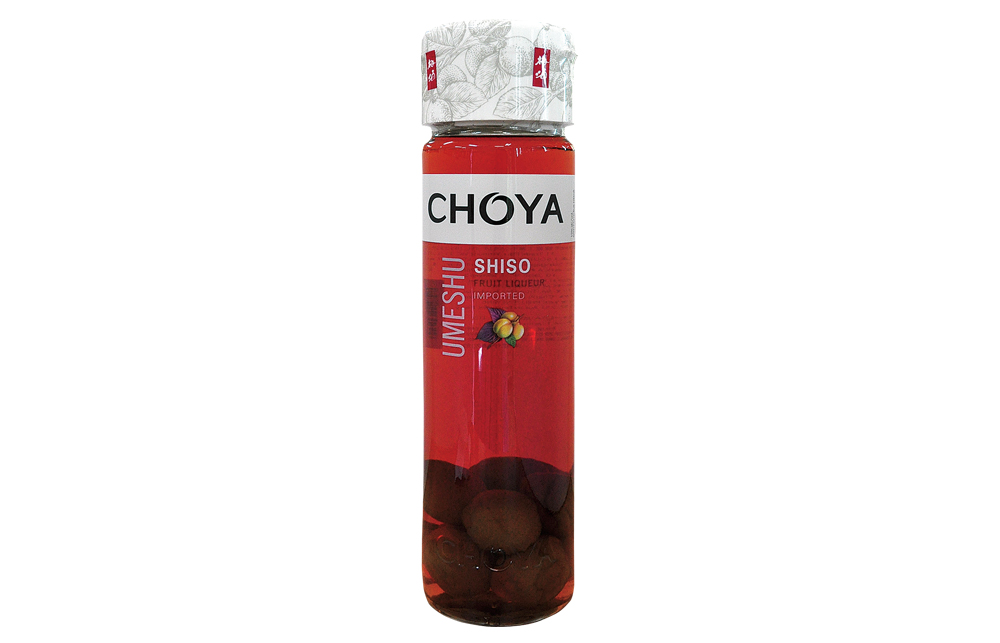 ---
Sandra Advice!
"Kombu is a very universal type of seaweed hailing from Japan and is used as a flavour enhancer for salad, soup and garnish. Tsukudani is a vegetable side dish that is very healthy and goes well with plain rice."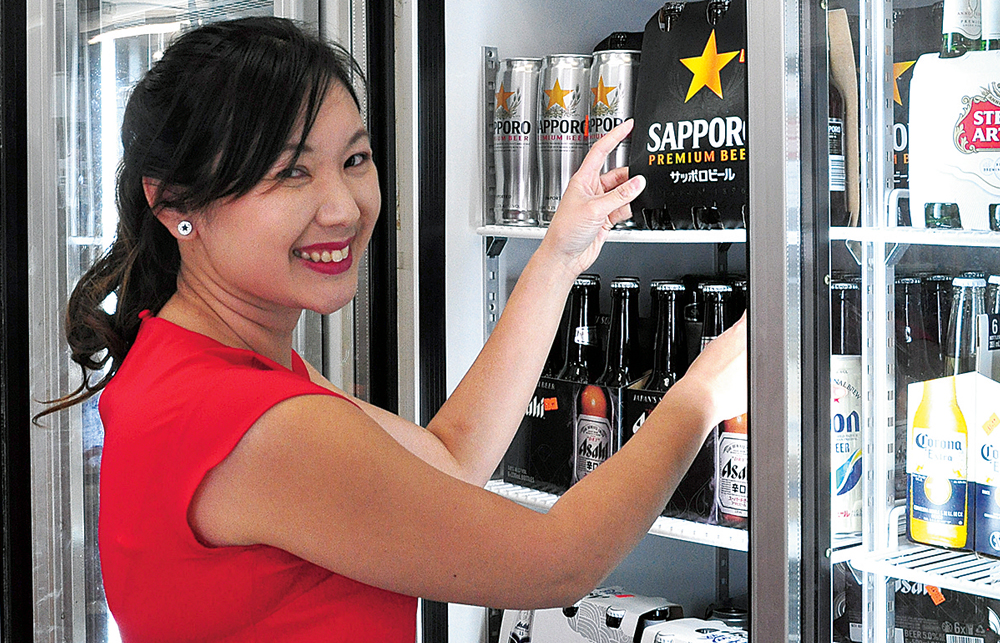 ---
Japanese Recipe – 42
Cold Shabu-Shabu Salad
Cold Shabu-Shabu salad is a perfect dish for a hot summer dinner. It is easy to cook with a minimal amount of cooking time using heat, and you can cook ahead earlier in the day when it's not so hot.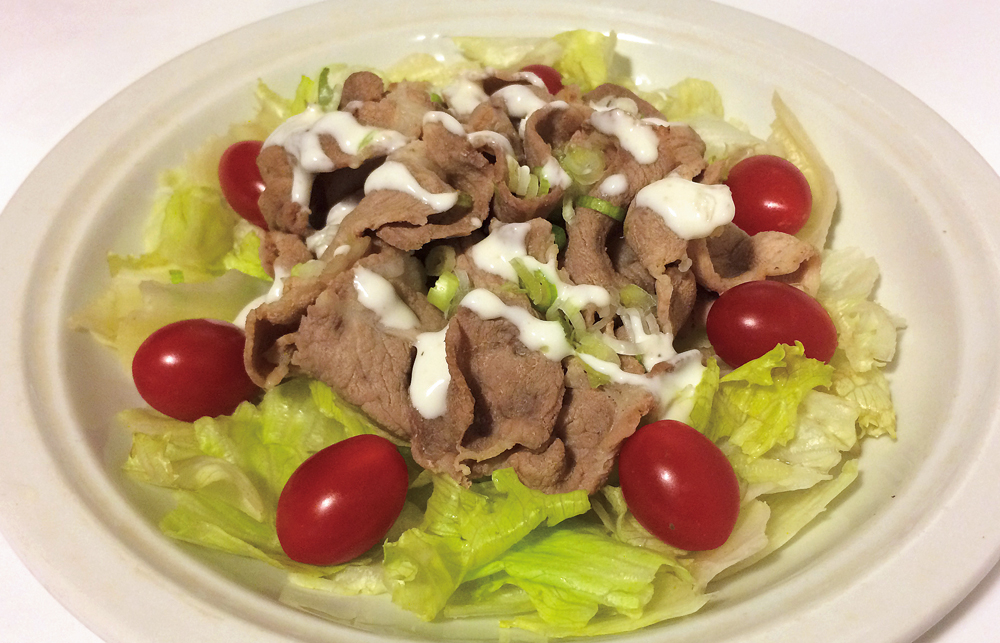 Ingredients (Serves 2-3)
250g pork slices
Salad dressing (readymade) / proper quantity
2 tomatoes
4 leaves of lettuce
3 spring onions
500ml ice water
Method
1. Slice tomatoes thinly and chop spring onions into small pieces.
2. Shred the lettuce into bite-size pieces.
3. In a large pot, boil water and cook pork slices one by one for 10 – 15 seconds or so. Remove from hot water, put in ice water to cool, and pat dry with paper towel.
4. Pork with tomatoes, top with chopped spring onions. Drizzle the salad dressing before serving and enjoy it cold.
Sliced Meat
Sliced meat is a useful ingredient that can be used for anything such as stir fry vegetables. Sliced pork meat is a classic food ingredient for Yakisoba.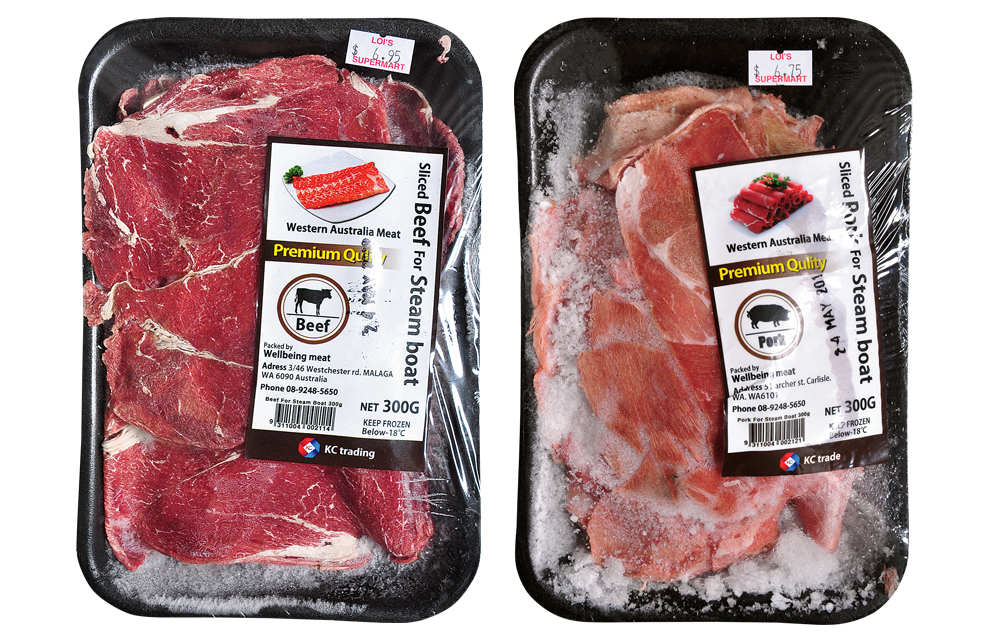 Salad Dressing
A type of sauce that combines a variety of ingredients to create a topping or flavouring that can be mixed into salad greens or salad items being prepared.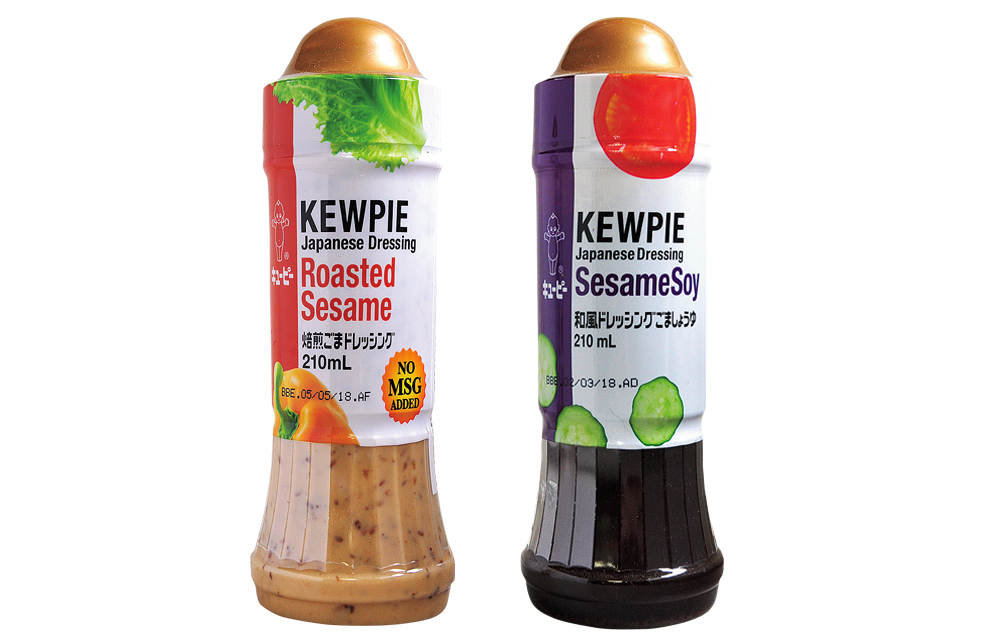 This Hakkaisan Junmai Yukimuro is ideal for "Gold Shabu-Shabu Salad"
Hakkaisan Junmai Yukimuro
This Special Sake is stored in a natural snow dome for 3 years. The pure environment creates the possibility of creating this beautiful brew. The clean depth richness to the palate with extra clean aftertaste to finish it off. Enjoy cold temperatures to experience its beauty.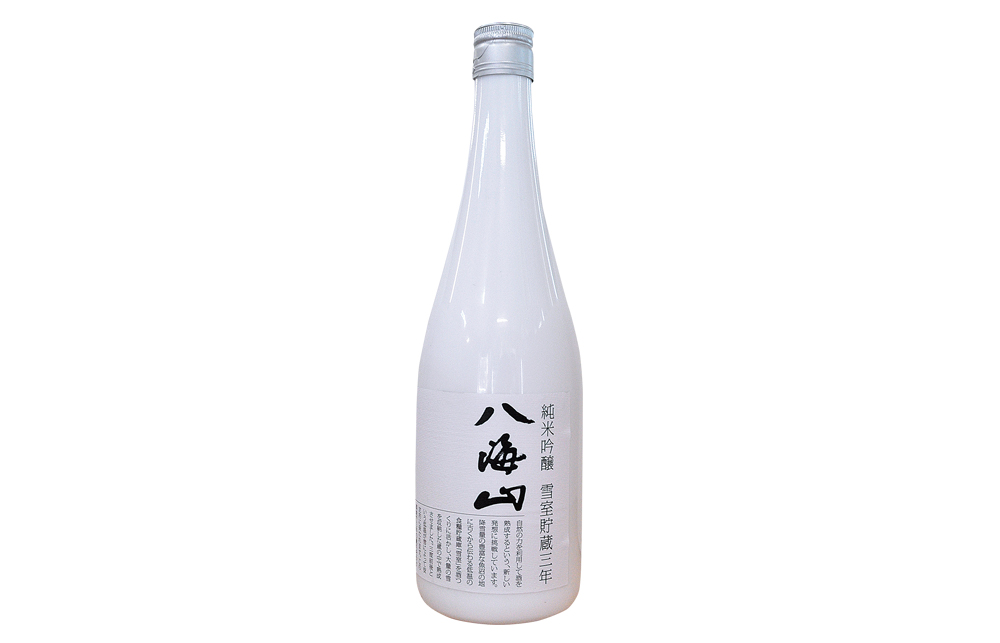 ---
Sandra Advice!
"Cold Shabu-Shabu salad is a great summer dish. It is not too heavy and not too light as well because the pork meat is sliced thinly which makes it is easier to eat and digest with the salad."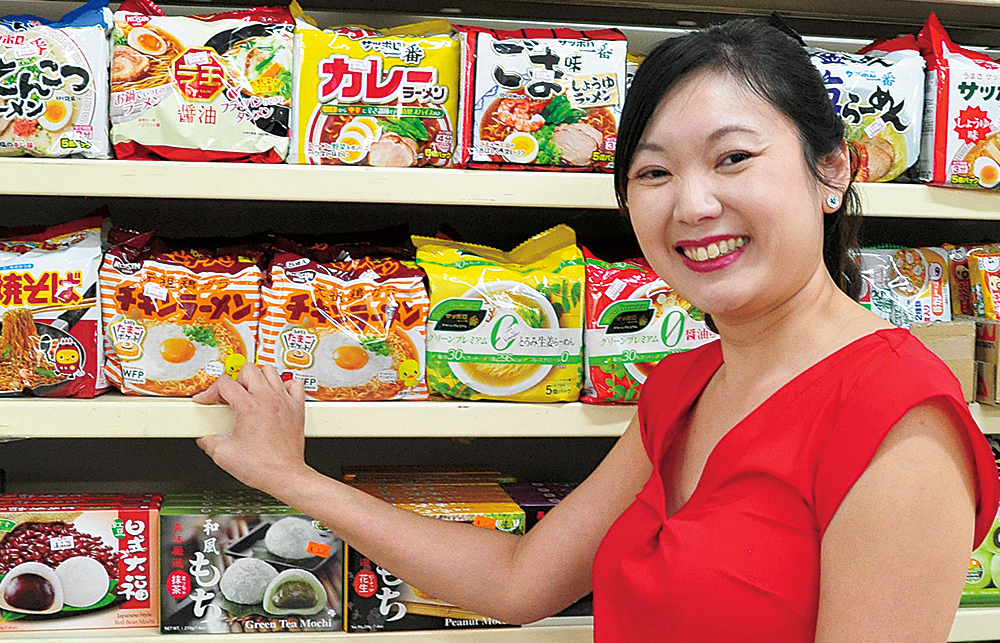 ---
Sponsored by: Sandra Gwee – Sake Specialist
Manager of Lion Oriental Foods Co. and Loi's Eastern Supermart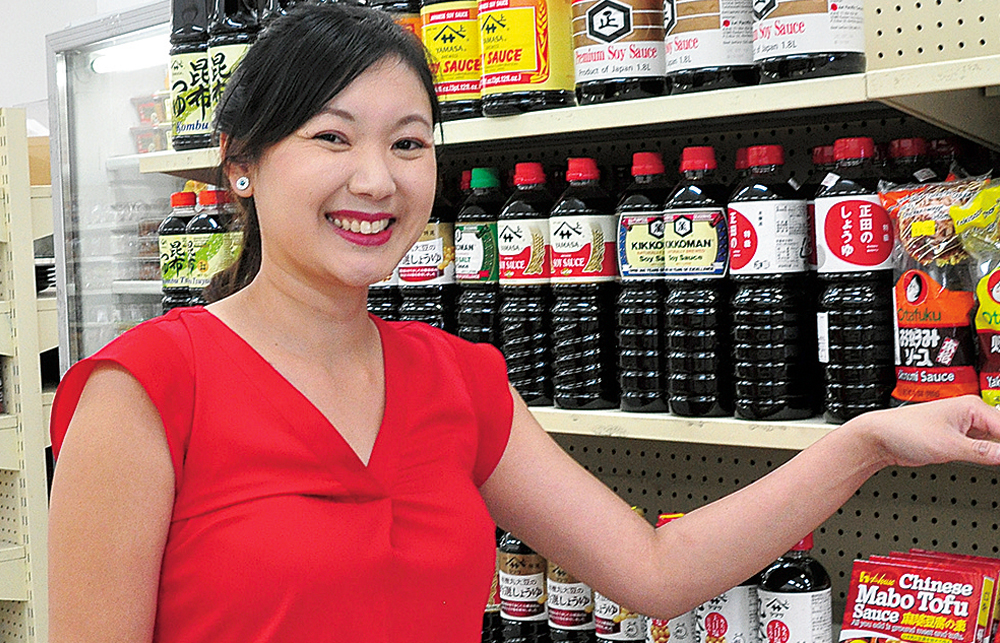 "It is traditional to celebrate New Year's by drinking Sake. It is common to start off the fresh year by drinking Japanese Sake to hope for a great beginning with endless possibilities."
Japanese groceries are available at Lion Oriental Foods Co. and Loi's Eastern Supermart.
Huge range of Japanese Sake and Plum Wines available.
Lion Oriental Foods Co.
Tel:08 9228 9898
Add:13 Fitzgerald St. Northbridge WA 6003
HP:
www.lion-oriental.com
Friday & Saturday opens till 8pm!
---
Retailing largest range of Japanese food pioneer in WA.
Loi's Eastern Supermart
Tel:08 9221 1001
Add:125 Barrack St. Perth WA 6000
HP:www.lion-oriental.com