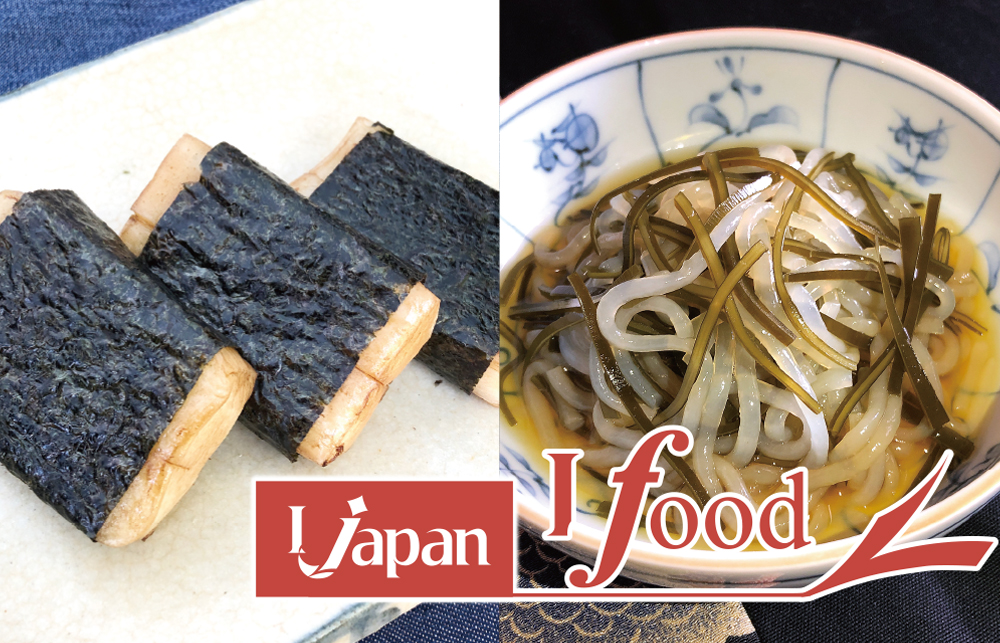 Start the lunar New Year by trying out these traditional Japanese recipes.
---
Japanese Recipe -67
Isobeyaki
Mochi, a Japanese rice cake, is grilled with soy sauce and then enjoyed after being wrapped with a piece of dried seaweed.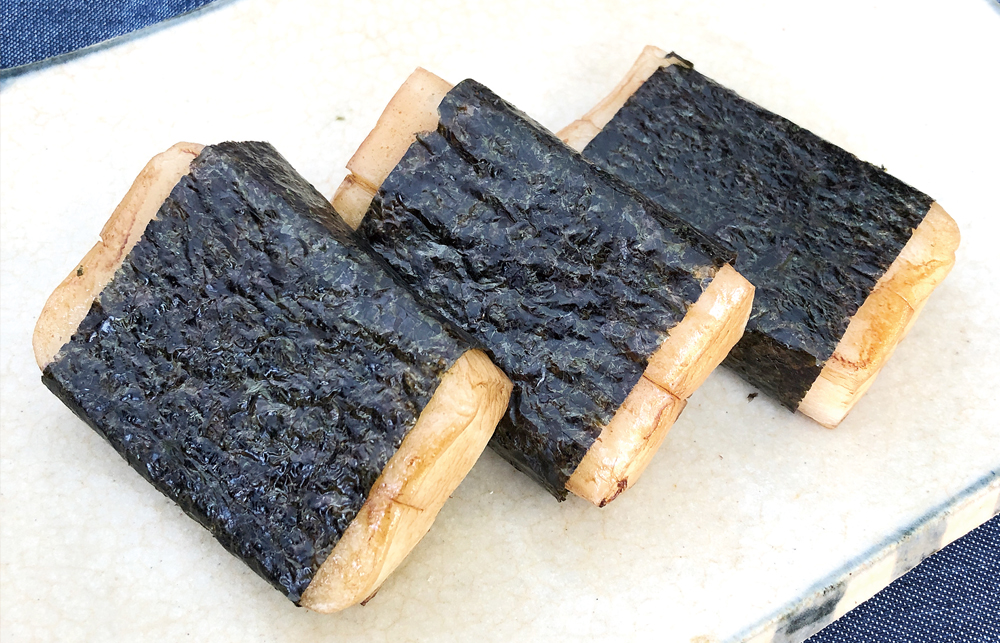 Ingredients (Serve 1-2)
3 pieces of Mochi
1 slice of Nori
2 teaspoons of soy sauce
2 teaspoons of oil
Method
In a small pan, heat oil over medium-high heat.
When oil is near its smoke point, add Mochi to the pan.
Pan fry the Mochi on each side for about 2 to 3 minutes. The centre of the Mochi will become chewy and pliable, while the outside of the Mochi becomes crisp and golden brown.
Immediately serve on a plate, and drizzle with soy sauce to taste.
Wrap the Mochi drizzled with soy sauce with a piece of Nori.
Mochi

Mochi is a rice cake made from short grain rice. It is beaten into a paste and then moulded into the desired shape. It can be eaten all throughout the year but is most commonly consumed during the New Year.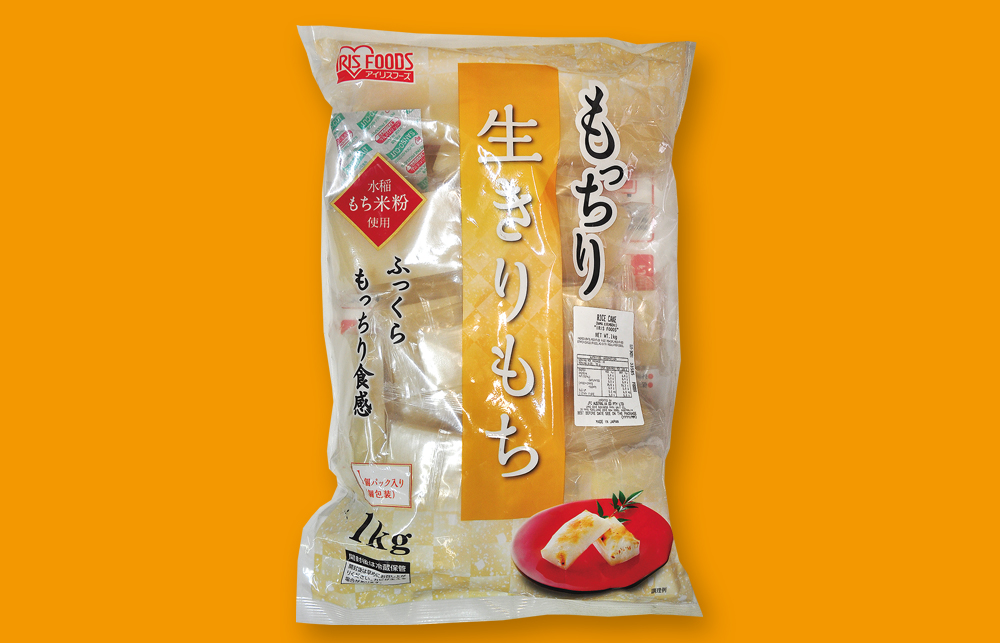 Nori

Nori is the name for dried, edible seaweed in Japan. It is commonly used as wrap for sushi and Onigiri. It can also be used as a decoration for some dishes.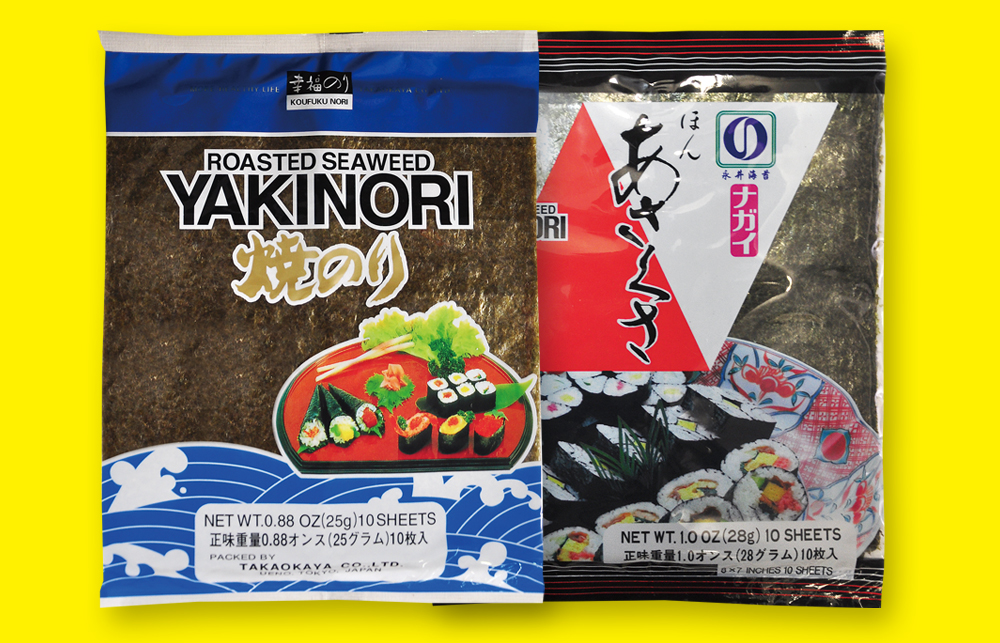 This Kizakura Nigori Matcha is ideal for "Isobeyaki"
Kizakura Nigori Matcha
Coursely filter Nigori Sake from Kyoto this is creamy sweet matcha flavour cloudy Sake gives you something to rave about. The creamy texture allows it to match with the texture of the cooked Mochi and the Matcha flavour balances the salty flavours to give you a refreshing aftertaste.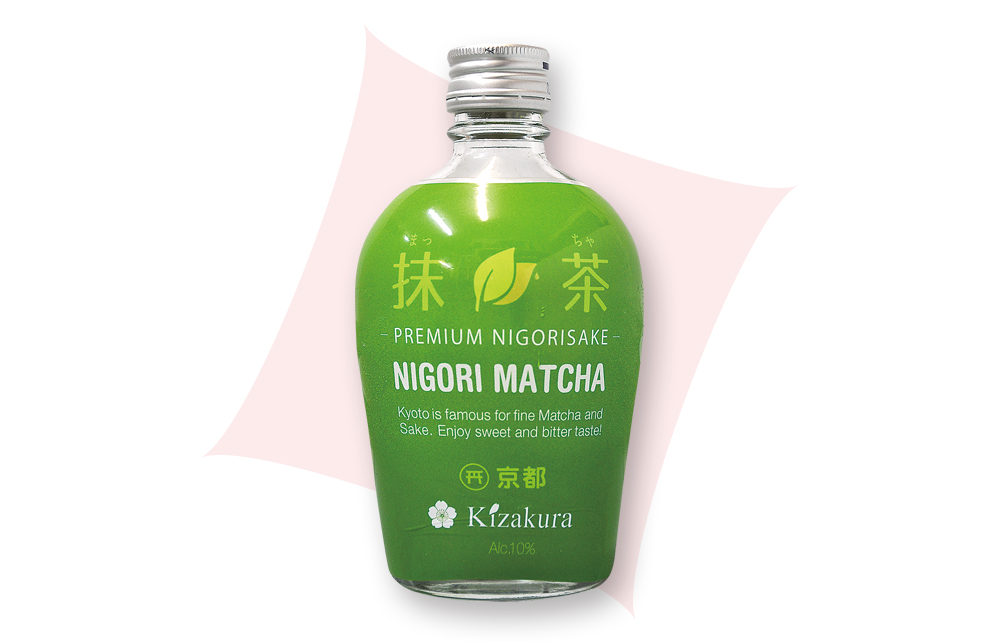 ---
Sandra Advice!
As summer drags on, and we are all looking for lighter meal options, why not try Isobeyaki – rice cakes? Easy to prepare and delicious!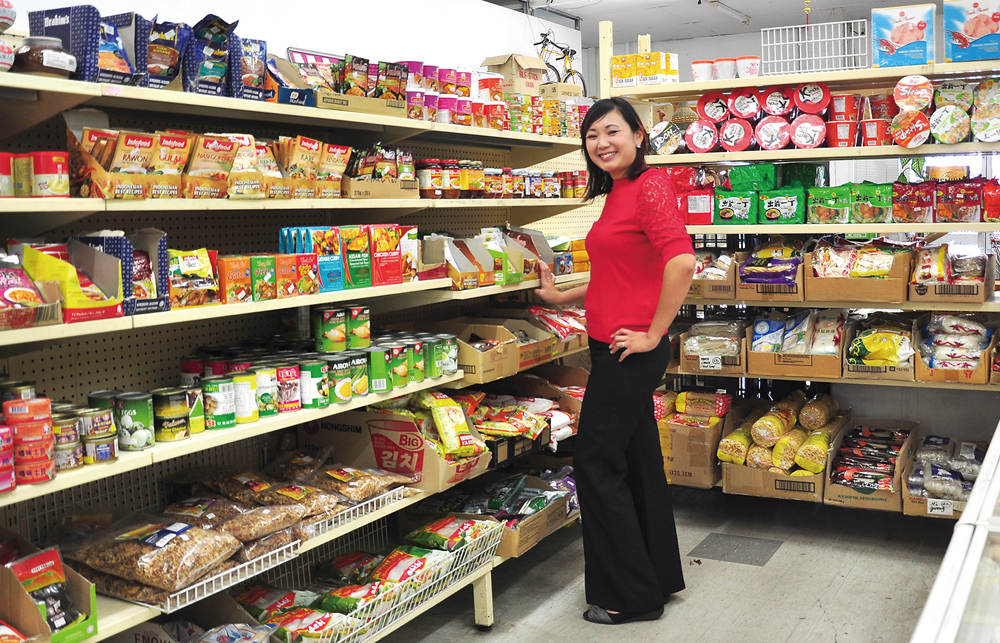 ---
Japanese Recipe – 68
Shirataki and Konbu Ponzu Salad
This salad has very little calories with Ponzu, a citrus & soy based sauce.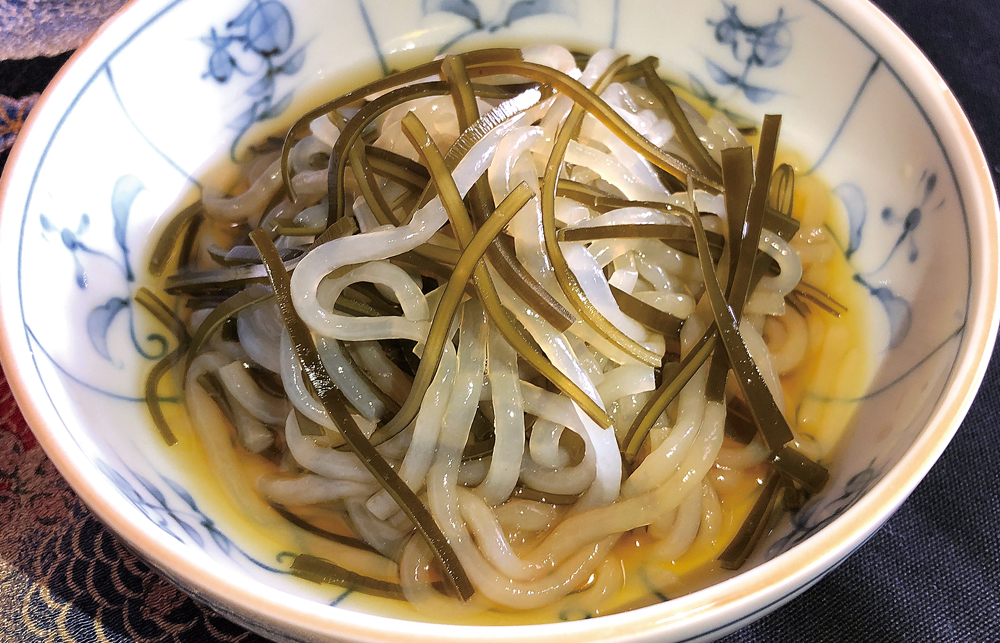 Ingredients (Serves 2))
1 packet Shirataki
Dried Konbu 4 to 5g
2 tablespoons Ponzu sauce
Method
Soak the dried Konbu in cold water until soft, drain well. Cut into fine strips.
Drain Shirataki. Cut into 5cm length. Place in a saucepan, add water to cover, bring to the boil and cook for 2 minutes, then drain.
Place Konbu and Shirataki in a bowl, add Ponzu sauce.
Konbu

Konbu is edible kelp and is very popular in Japanese cuisine, both as an ingredient in its own right or as an important part of Dashi or soup stock.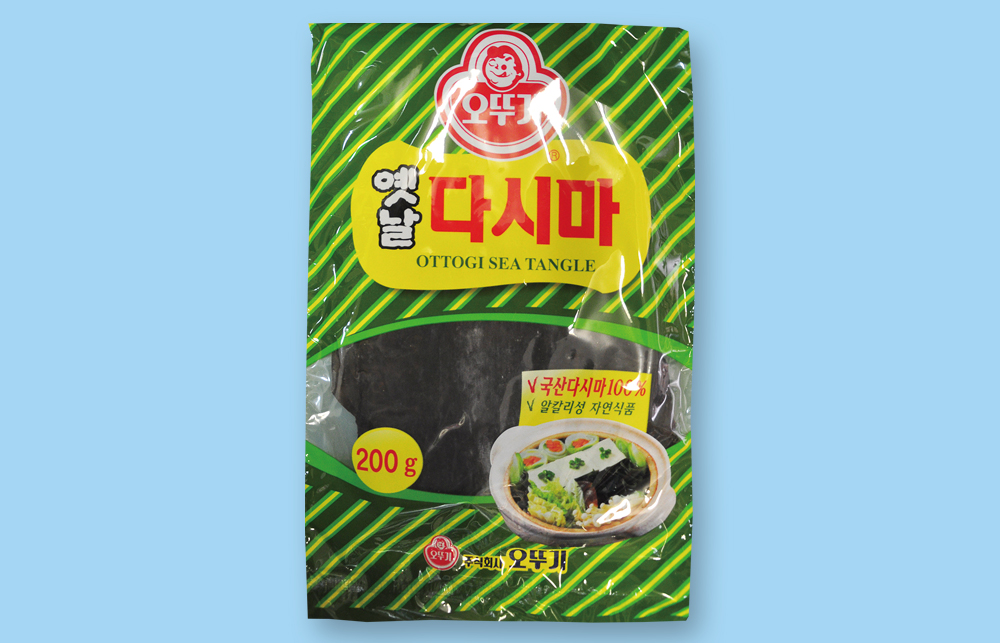 Shirataki

Shirataki are made from Konnyaku potatoes (konjac yam) and are thin, translucent and gelatinous. Shirataki have almost no calories, carbohydrates, fat, sugar, or protein, but contain a beneficial type of soluble fibre, making them a great health food.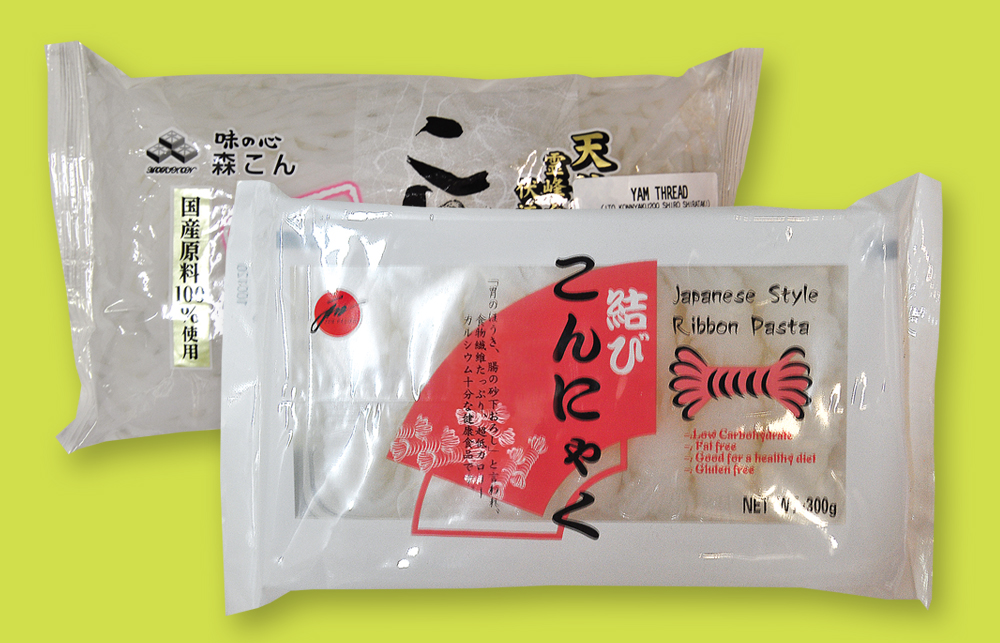 This Ozeki Junmai Rai is ideal for "Shirataki and Konbu Ponzu Salad"
Ozeki Junmai Rai
The feel is like a premium Daiginjo at room temperature this beautiful mouthfeel of Rai comes in smooth and semi-sweet matching the saltiness of the Konbu flavour. At cold temperature it brings forth a journey of smoothness on the palate leaving nothing behind.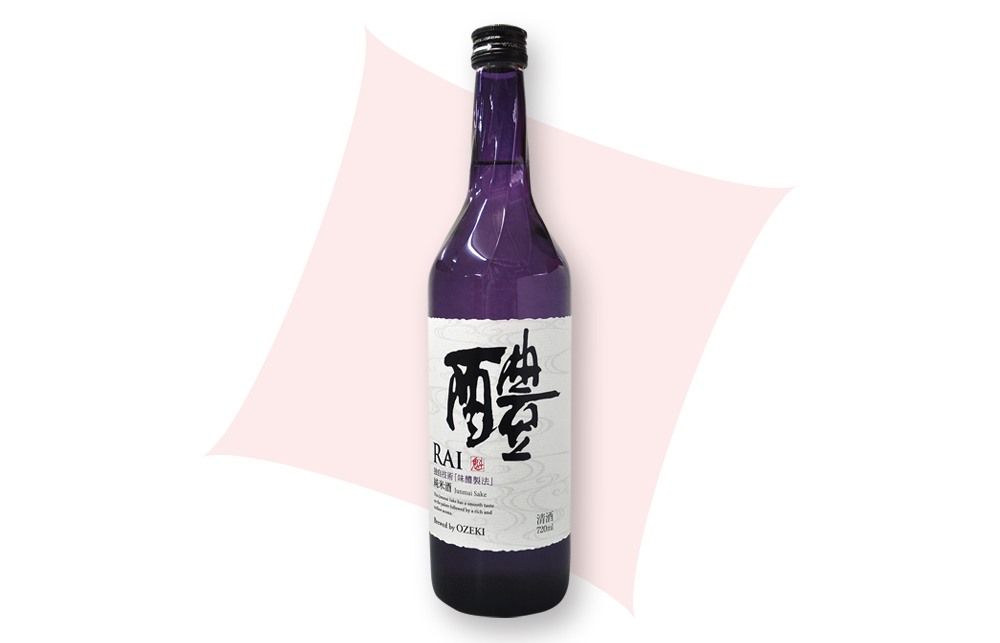 ---
Sandra Advice!
A salad is perfect in summer and with Shirataki being zero calorie while providing protein, there could be no better salad than this.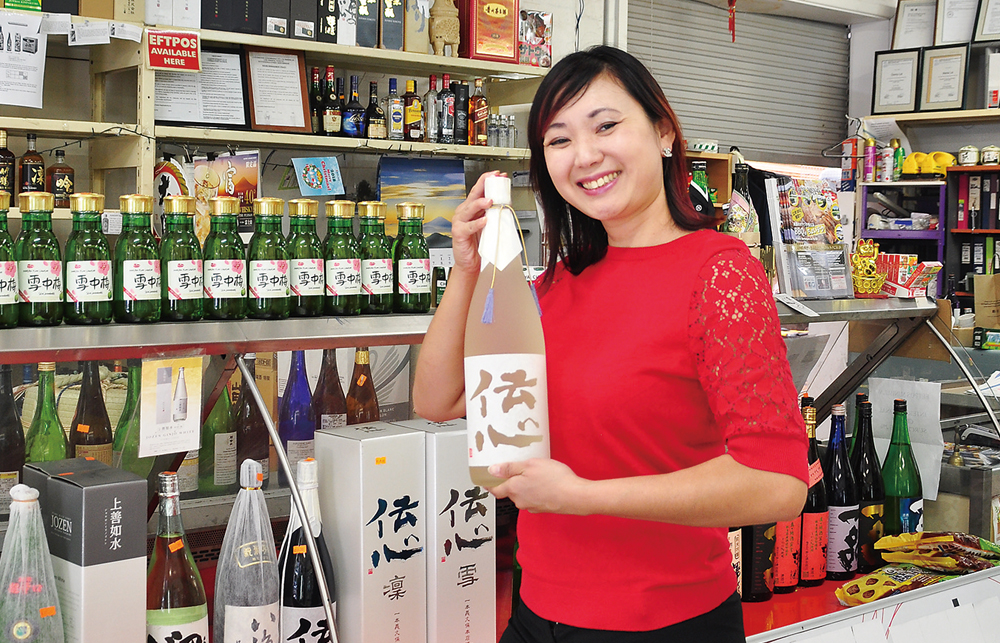 ---
Sponsored by

: Sandra Gwee – Sake Specialist
Manager of Lion Oriental Foods Co.
Back by popular demand, on March 9 we are holding the Perth Sake Festival. Come down and visit us and try the special pairing of cheese and Sake which is guaranteed to enlighten your senses and amaze your taste buds.
Japanese groceries are available at Lion Oriental Foods Co.
Retailing largest range of Japanese food pioneer in WA and huge range of Japanese Sake and Plum Wines available.
Lion Oriental Foods Co.
Tel:08 9228 9898
Add:13 Fitzgerald St. Northbridge WA 6003
HP:
www.facebook.com/lionorientalfoods