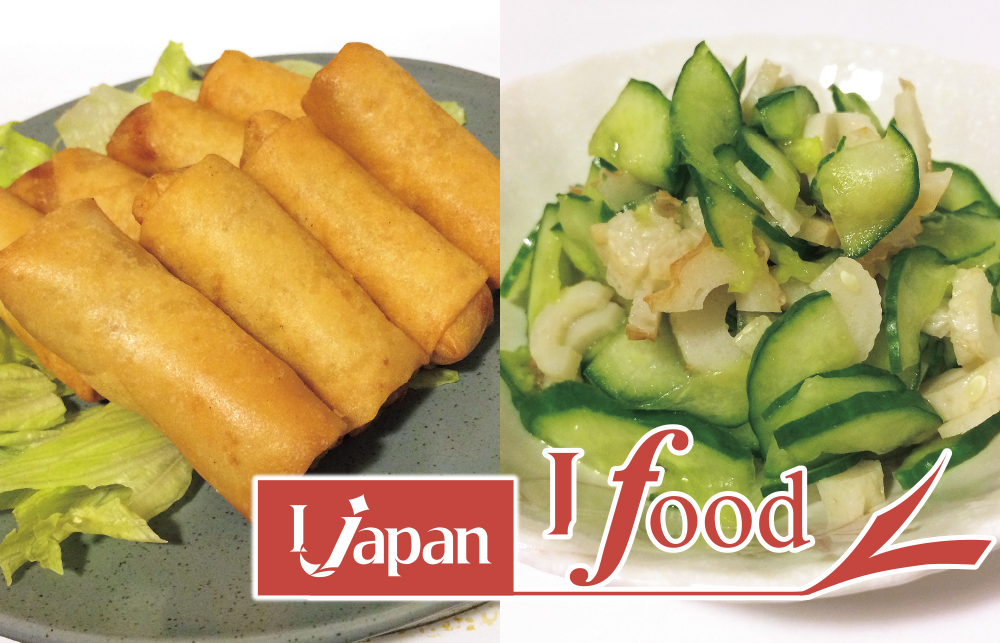 Let's try these delicious recipes to finish the year off with a bang!
---
Japanese Recipe – 39
Spring Roll
Spring roll is a large variety of filled, rolled appetizers or dim sum found in East Asian and Southeast Asian cuisine.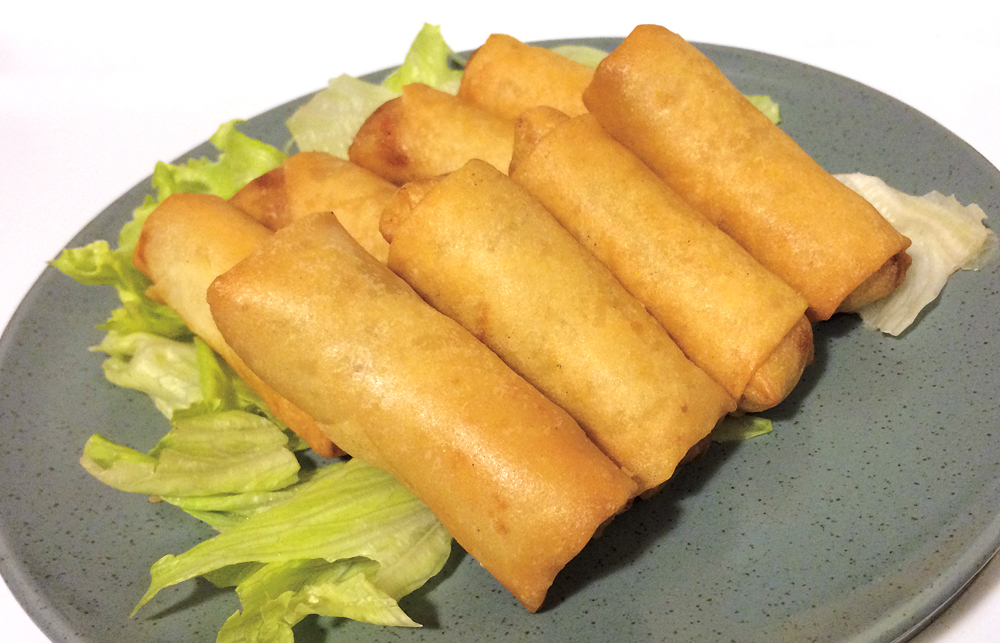 Ingredients (10 spring rolls)
10 spring roll wrappers
60g Harusame (Vermicelli)
120g minced pork
80g bamboo shoots (boiled in water)
2~3 shiitake mushroom
2 teaspoon sugar
2 tablespoon soy sauce
1 tablespoon oyster sauce
Pinch of sault and pepper
1~2 teaspoon corn flour
1 tablespoon sesame oil
100cc water
Method
Thinly cut bamboo shoots and Shiitake mushroom.
Boil Harusama, drain the water and cut short for bite sizes.
Stir fry minced pork in sesame oil. When the meat is cooked evenly, add vegetables.
Add Harusame and water. When it comes to boil, add sugar, soy sauce, oyster sauce, salt and pepper.
Add corn flour to thicken the sauce. Allow it to cool down.
Wrap the fillings with spring roll wrappers, deep fry in medium heat and serve hot and crispy.
Harusame
A Japanese noodle that is thin and translucent in appearance, similar to cellophane noodles. They are made from potato, rice, corn, or mung bean starches. Harusame noodles are round or flat, thin rods that are generally 5 to 7 inches in length.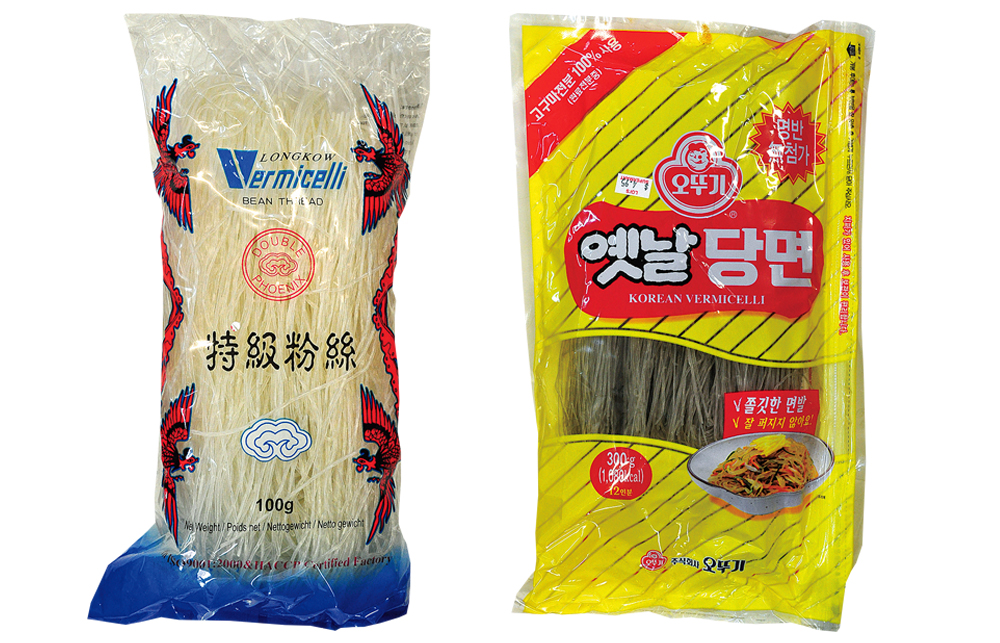 Spring Roll Wrappers
Spring Roll Wrappers are very thin food wraps. Made with wheat flour, they are used to make fried spring rolls.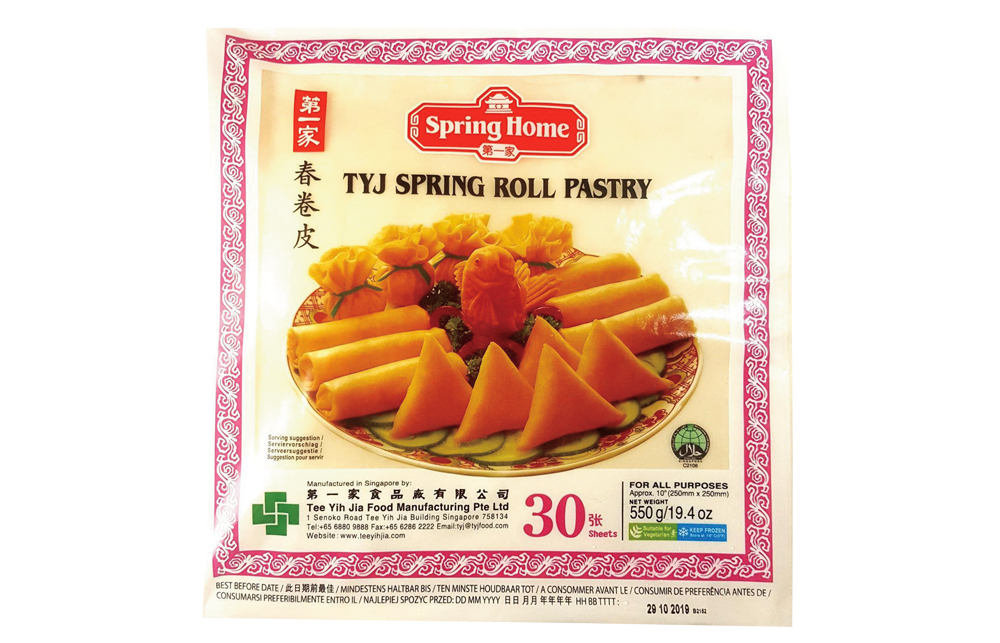 This Choya Green Tea Umeshu is ideal for "Spring Roll"
Choya Green Tea Umeshu
What a perfect harmony. Please try this Umeshu. Green Tea aroma at the nose and simple sweet at the palate perfect at room temperature or on the rocks.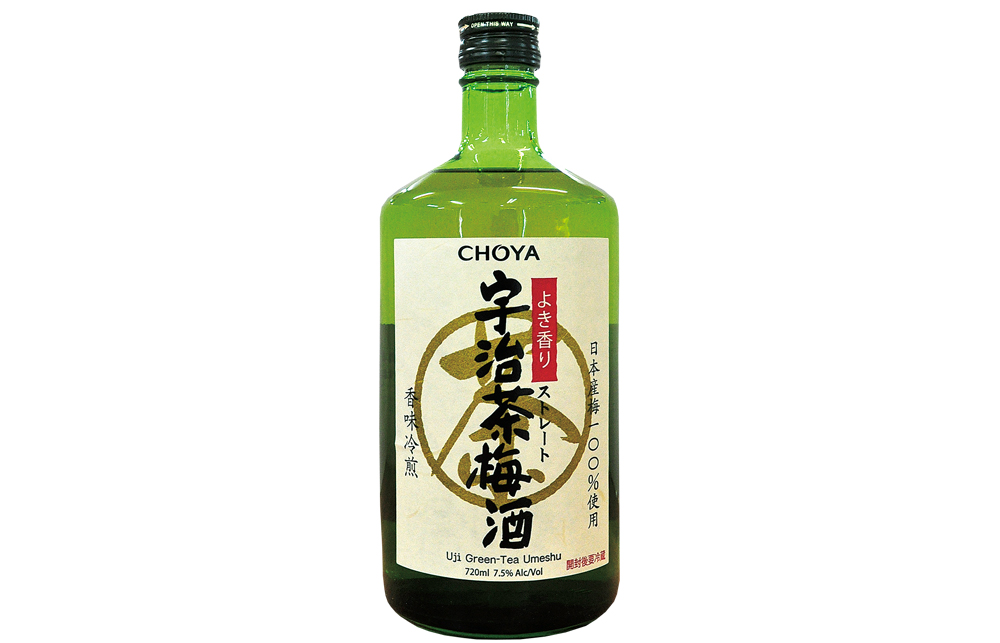 ---
Sandra Advice!
"Who doesn't love spring rolls? It is crunchy and easy and definitely a great crispy food that we love to enjoy as a snack."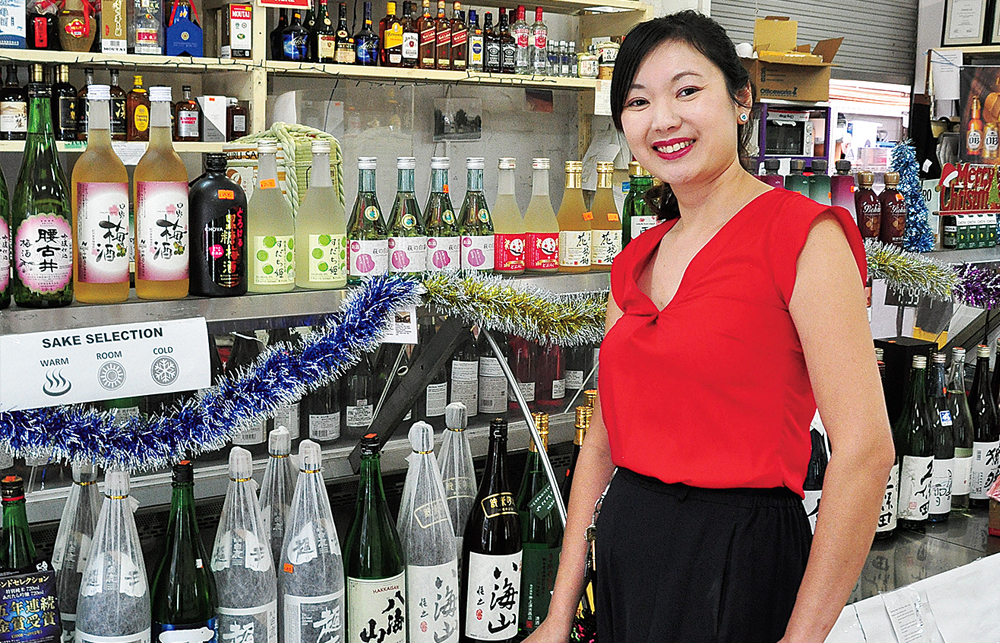 ---
Japanese Recipe – 40
Pickled of Chikuwa and Cucumber
Pickled of Chikuwa and cucumber is a dish that can be made immediately when there are no side dishes. Chikuwa and cucumber is pickled in salad dressing that goes well with white rice.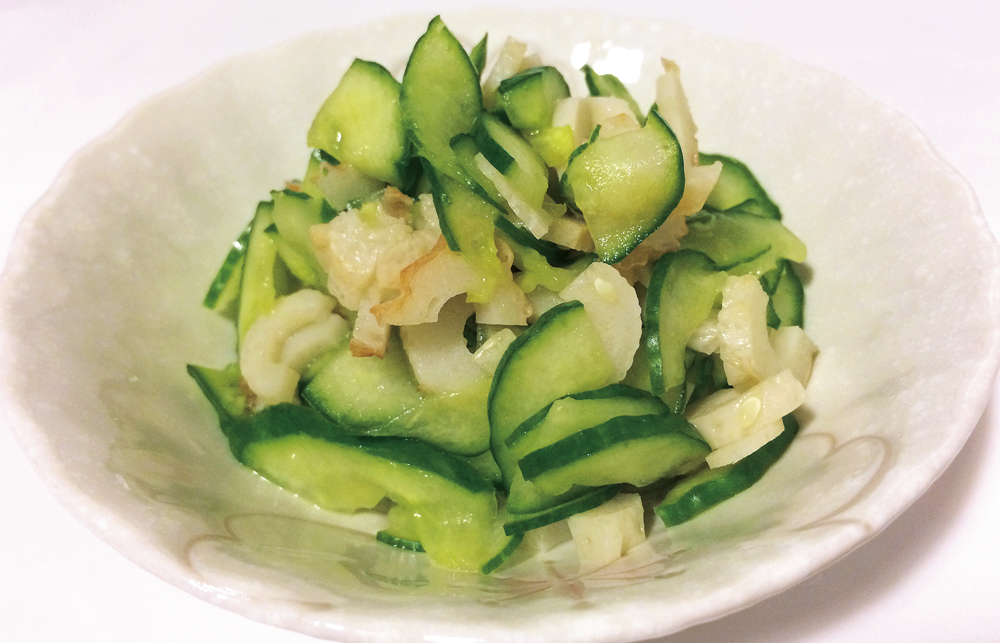 Ingredients (Serves 2-3)
2 Chikuwa
1 cucumber
100ml Asazuke no Moto (Quick pickled mix)
1/3 teaspoon Salt
Method
Cut cucumber into thin round slices and mix with salt and throw away excess water.
Cut Chikuwa into thin round slices.
Mix all the ingredients in a bowl and add Asazuke no Moto.
Put them into the plastic bag and rub with hands until they are softens.
Let it pickled in a cool place or in the fridge for 2-3 hours and serve cold.
Chikuwa
Chikuwa is a Japanese tube-like food product made from ingredients such as fish Surimi, salt, sugar, starch, monosodium glutamate and egg white. After mixing them well, they are wrapped around a bamboo or metal stick and steamed or broiled.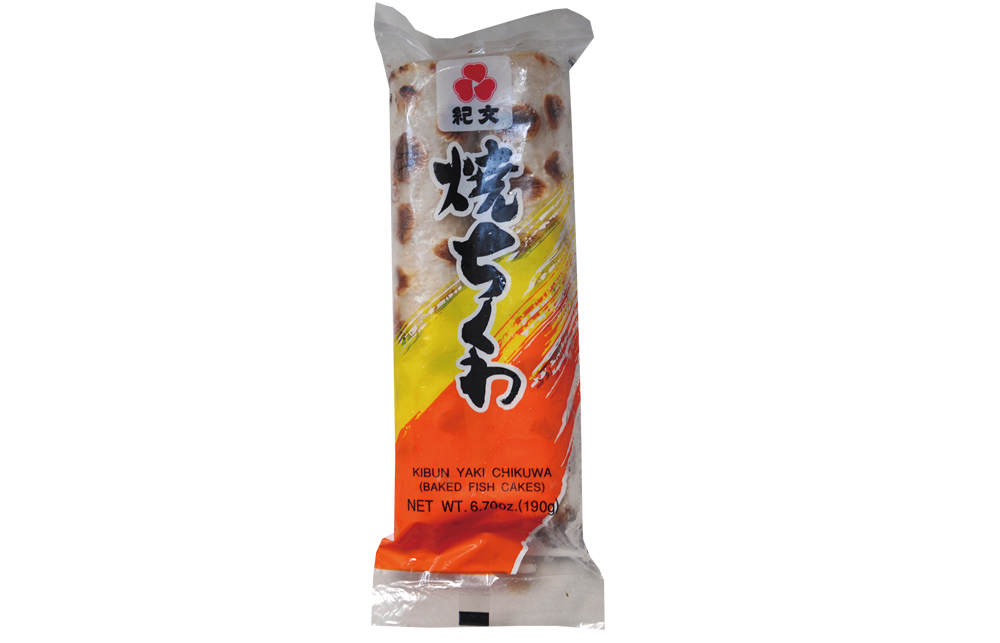 Asazuke no Moto(Quick Pickled Mix)
Asazuke no Moto is a Japanese pickling method that adds an elegant hint of sweet, savoury, and Umami to any vegetable.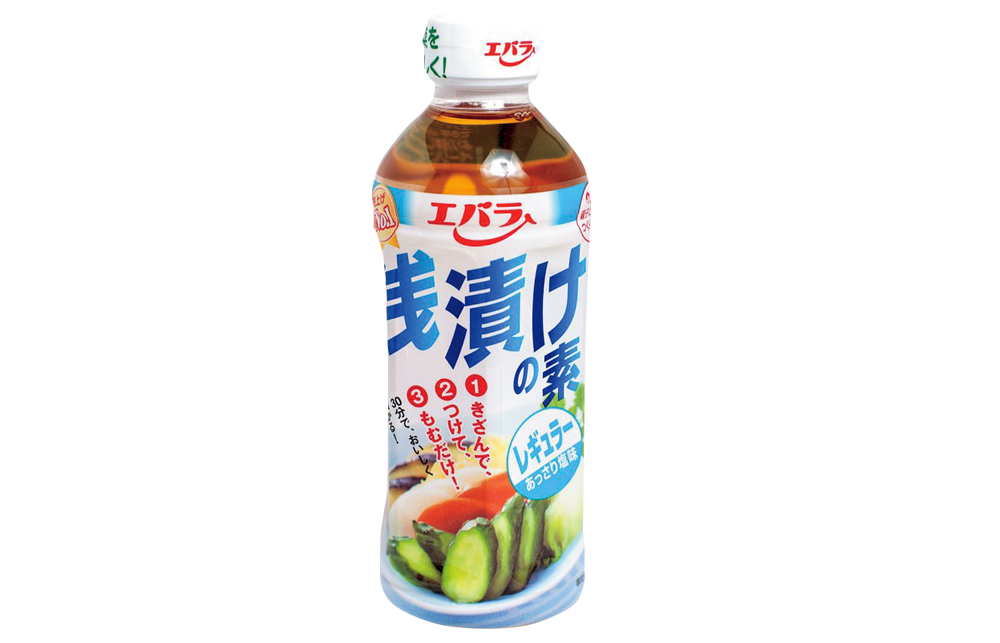 This Hakutsuru Junmai Daiginjo Yamadaho is ideal for "Pickled of Chikuwa and Cucumber"
Hakutsuru Junmai Daiginjo Yamadaho
From the mother side of Yamadanishiki rice this gentle soft premium Sake is a wonderful delight and enjoy it cold for perfect balance.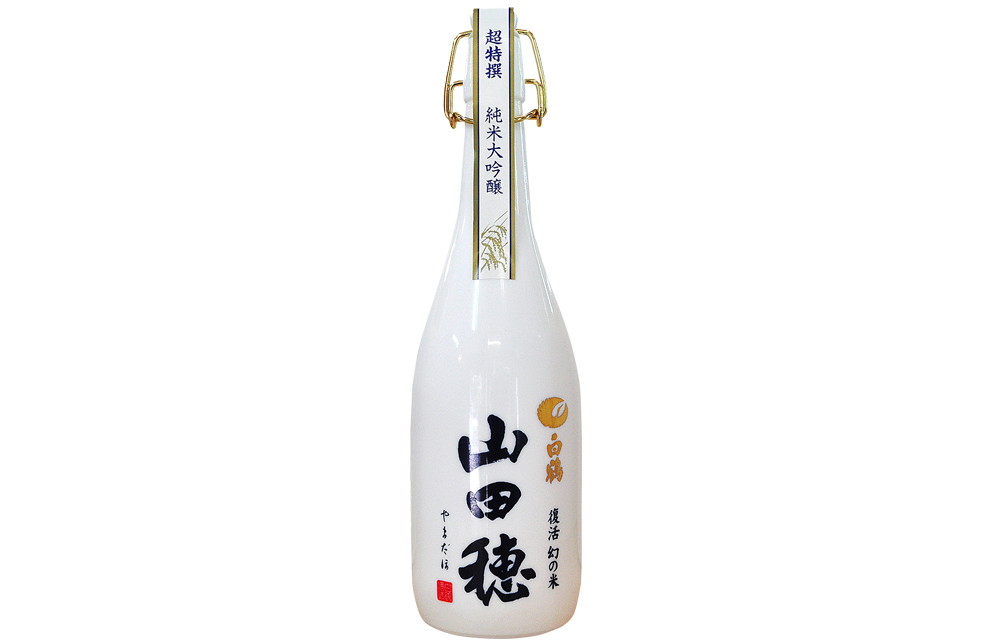 ---
Sandra Advice!
"Traditionally Japanese people always have pickled vegetables as a side dish because of its healthy characteristics."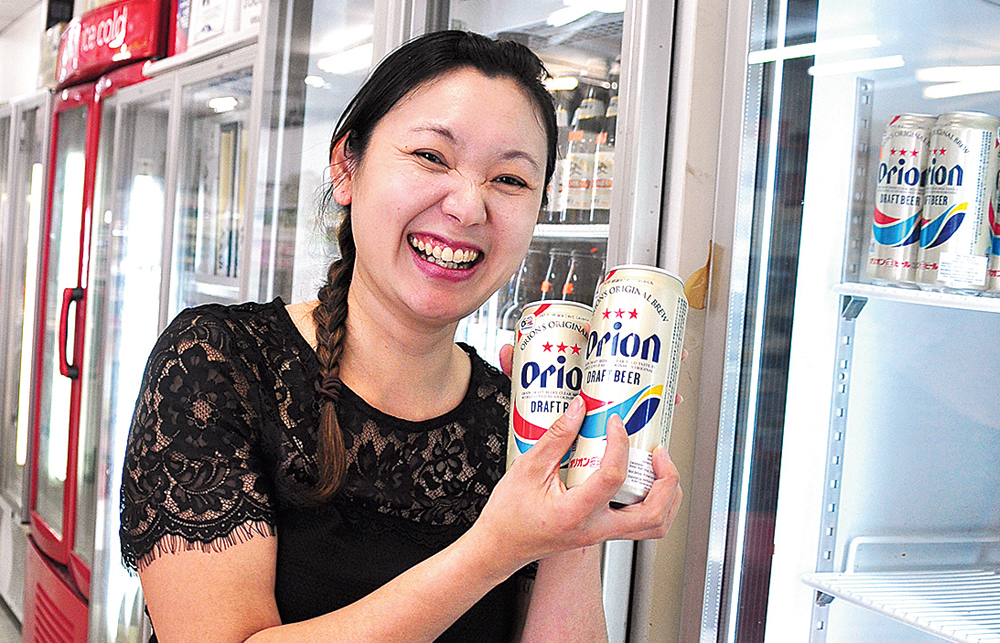 ---
Sponsored by: Sandra Gwee – Sake Specialist
Manager of Lion Oriental Foods Co. and Loi's Eastern Supermart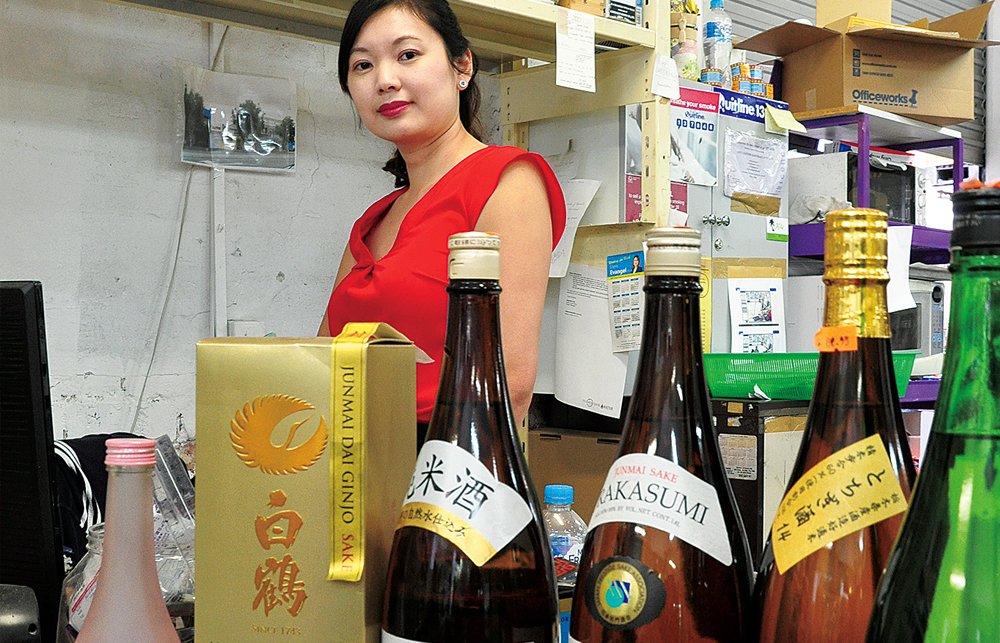 "December has come and with it all the joys of Christmas. Come into town and grab Sake as a Christmas gift to enjoy and gather around with family and friends. It's a great way to bring everybody together after a whole hard year of work."
Japanese groceries are available at Lion Oriental Foods Co. and Loi's Eastern Supermart.
Huge range of Japanese Sake and Plum Wines available.
Lion Oriental Foods Co.
Tel:08 9228 9898
Add:13 Fitzgerald St. Northbridge WA 6003
HP:
www.lion-oriental.com
Friday & Saturday opens till 8pm!
---
Retailing largest range of Japanese food pioneer in WA.
Loi's Eastern Supermart
Tel:08 9221 1001
Add:125 Barrack St. Perth WA 6000
HP:www.lion-oriental.com