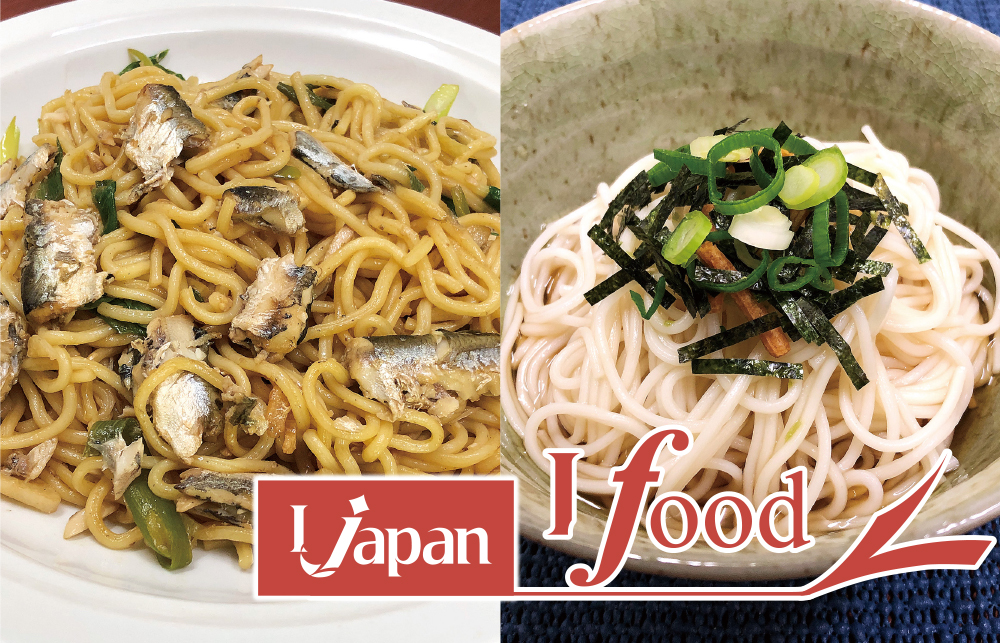 Try these delicious noodles' recipes that will warm you up during the cold season!
---
Japanese Recipe -73
Iwashi Yakisoba
A Japanese dish of fried noodles, Iwashi (sardine) and vegetables, served with a thick, sweetish sauce.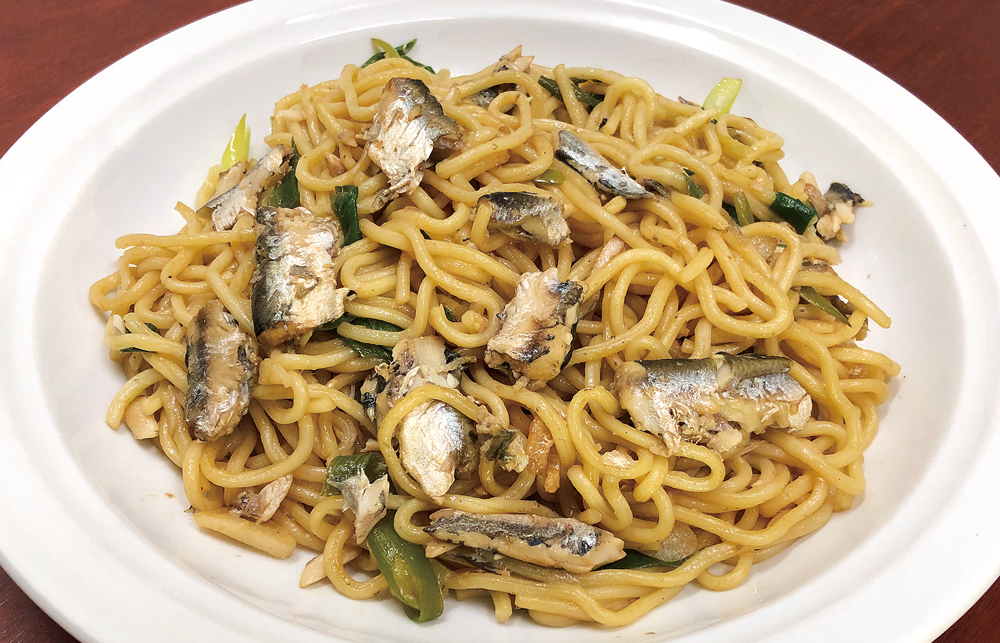 Ingredients (Serve 2)
200g Canned sardines
300g Yakisoba noodles
1 clove garlic
2 spring onion
1 teaspoon chicken stock
2 tablespoon worcestershire sauce
2 teaspoon soy sauce
Pinch of salt and pepper
Method
Heat garlic in frying pan on low heat until aroma emanates.
Add sardines (reserving juice) and spring onion and heat on medium heat.
Once the spring onion becomes soft, add the Yakisoba noodles and the juice from the sardine can. Place lid on frying pan and steam for about 30 seconds.
Break up noodles and add chicken stock, worcestershire sauce, soy sauce and salt and pepper.
Canned Sardines

Sardines are a common food around the world and Japan is no exception. A high source of Omega 3, they make a healthy addition to any meal.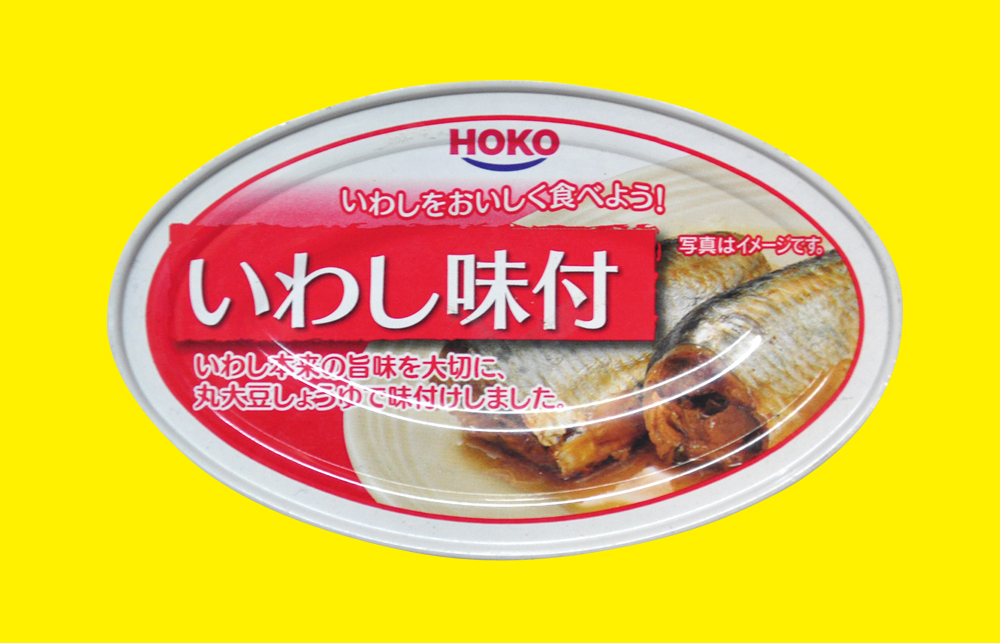 Yakisoba noodles

Although containing the word "Soba" which are noodles made from buckwheat, Yakisoba noodles are made from wheat flour and first appearing in the early 20th century are a relatively new addition to Japanese cuisine.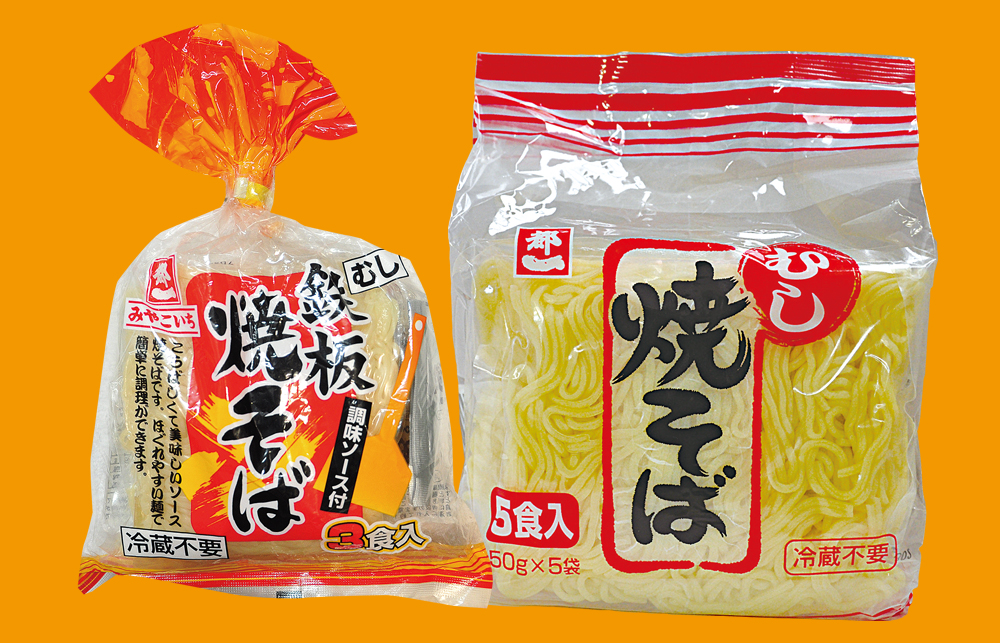 This Premium Yamahai Kizakura is ideal for "Iwashi Yakisoba"
Yamahai Kizakura
Kizakura Yamahai Jikomi is a mellow and soft Sake. Semidry and rich in flavour with some honey hints of aroma drink cold.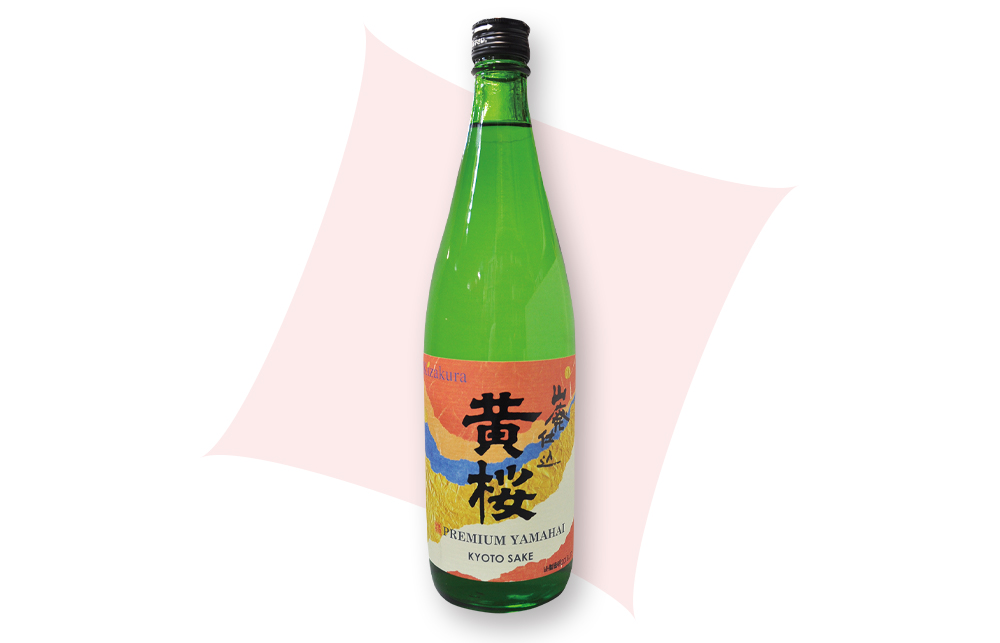 ---
Sandra Advice!
A filling meal high in protein, this noodle dish has loads of flavour and nutrition.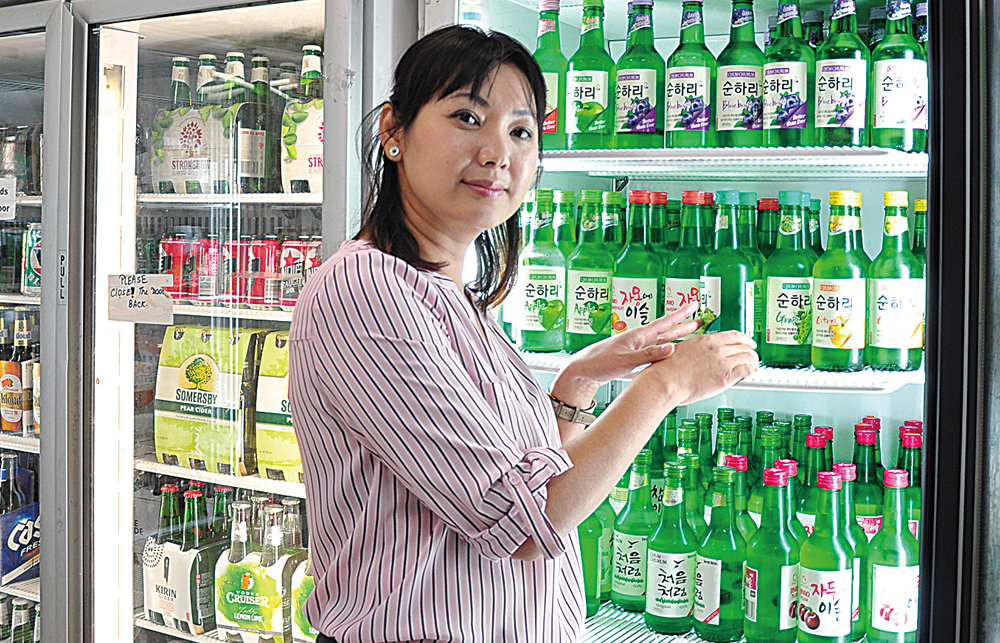 ---
Japanese Recipe – 74
Soumen Chazuke
Chazuke is a very popular, traditional Japanese dish made by pouring hot green tea over rice with savory toppings. This time it is used Instant Chazuke Mix and cooked Soumen instead of rice.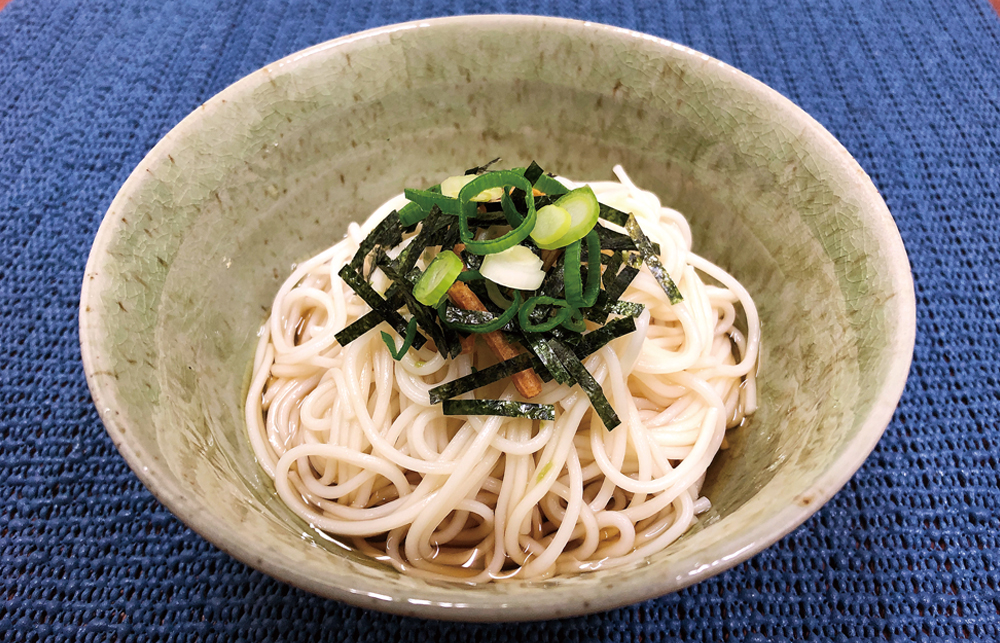 Ingredients (Serves 2))
200g packet Soumen
2 packets Instant Chazuke Mix
4 tablespoon Mentsuyu
1 green spring onion
Method
When the noodles reach your desired firmness, rinse with cold water.
Transfer noodles to a bowl, sprinkle Mentsuyu with Instant Chazuke Mix.
Pour hot water and adding chopped green onion on the top.
Instant Chazuke Mix

Chazuke is a simple dish which is made by adding the instant Chazuke which contains seaweed and crispy cracker with green tea powder to rice, and then simply adding hot water. It can also be used in other dishes such as noodles.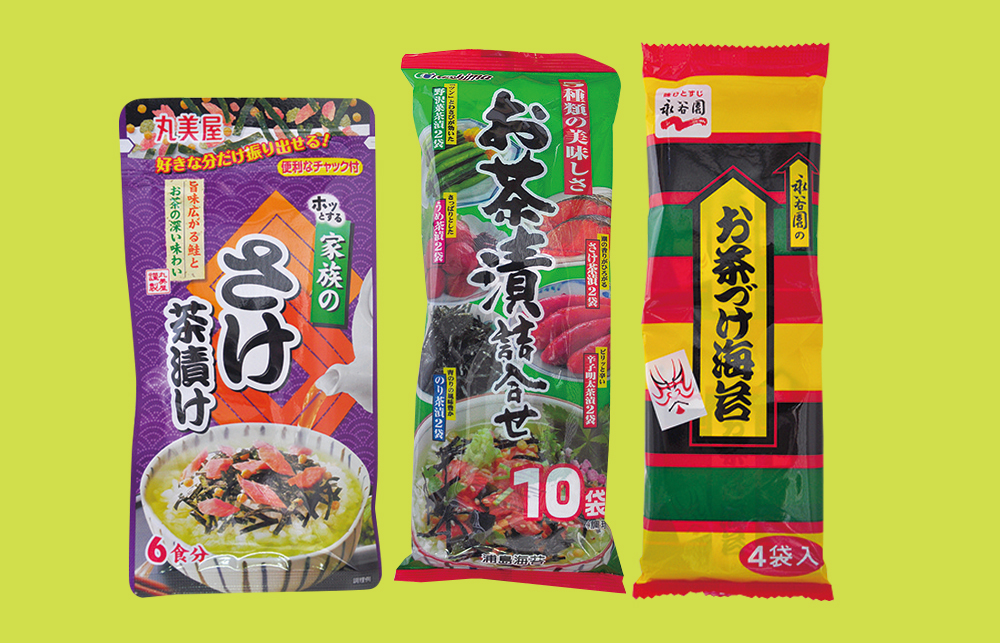 Mentsuyu

Mentsuyu is Japanese soup base used in Soba, Udon and noodle dishes. It is made from soy sauce, Kombu (kelp), Katsuobushi (dried bonito flakes), Mirin and Japanese cook Sake.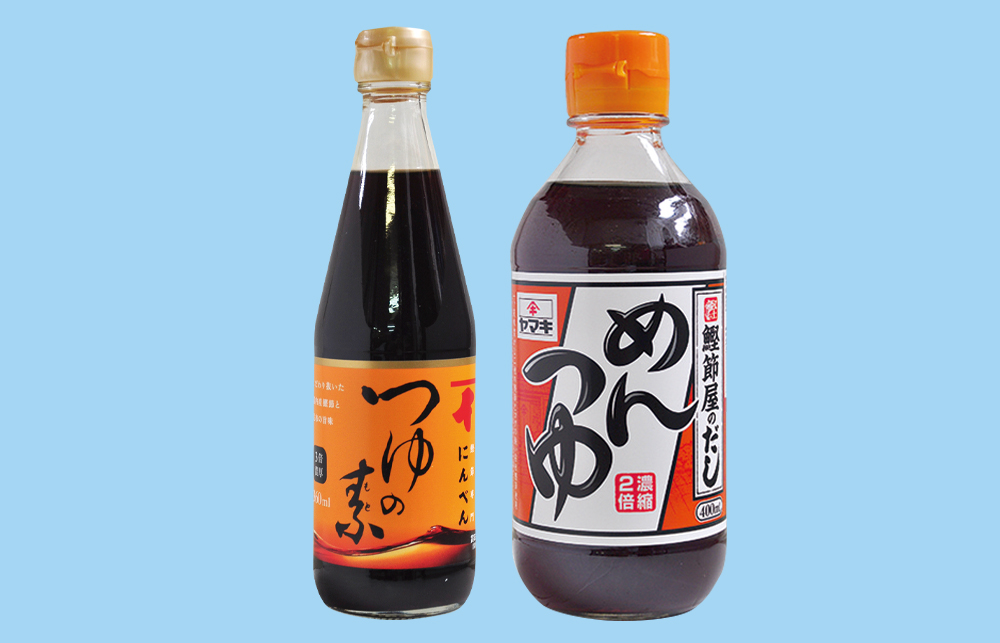 This Otokoyama Tokubetsu Junmai is ideal for "Soumen Chazuke"
Otokoyama Tokubetsu Junmai
This Tokubetsu Junmai has an earthy yet sweet aromatic nose that borders on ripe fruit. The strength in this brew rests in it unmistakable dryness and working. With no sweet element aftertaste.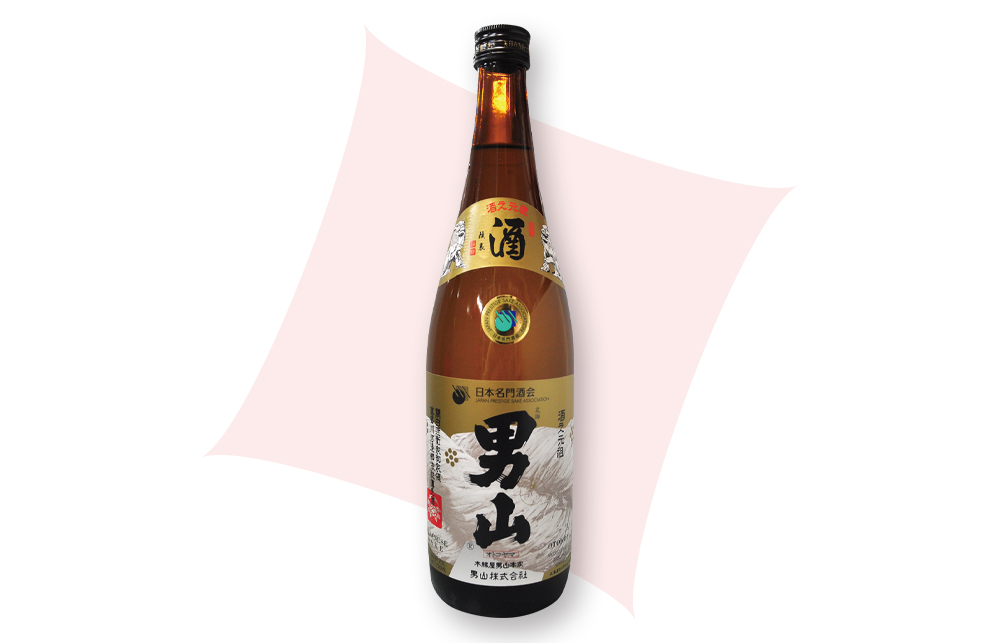 ---
Sandra Advice!
A healthy hot noodle that is common in Japan, Soumen Chazuke is nice and light, and won't fill you up too much.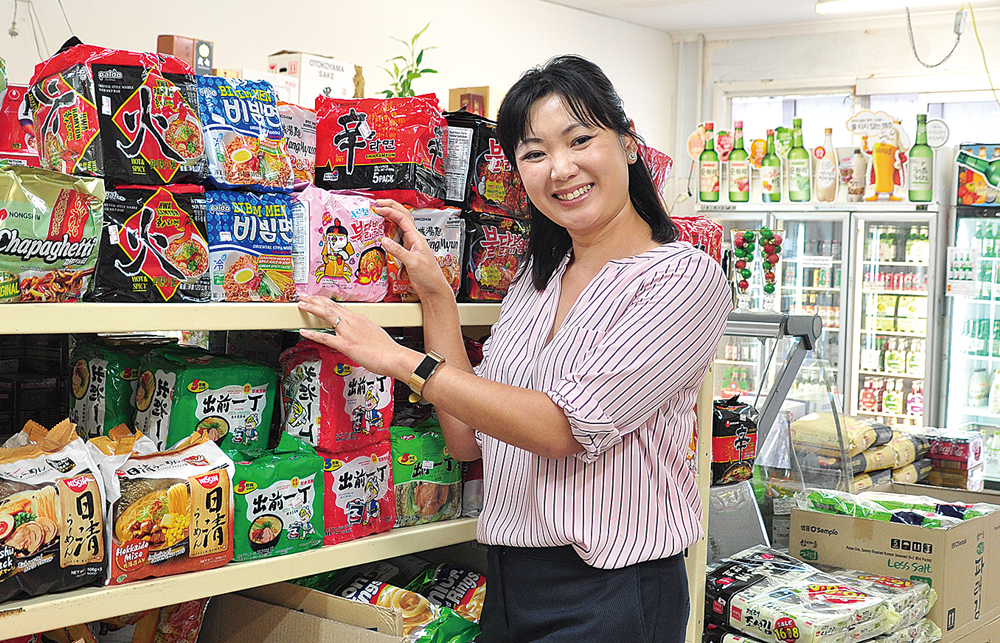 ---
Sponsored by

: Sandra Gwee – Sake Specialist
Manager of Lion Oriental Foods Co.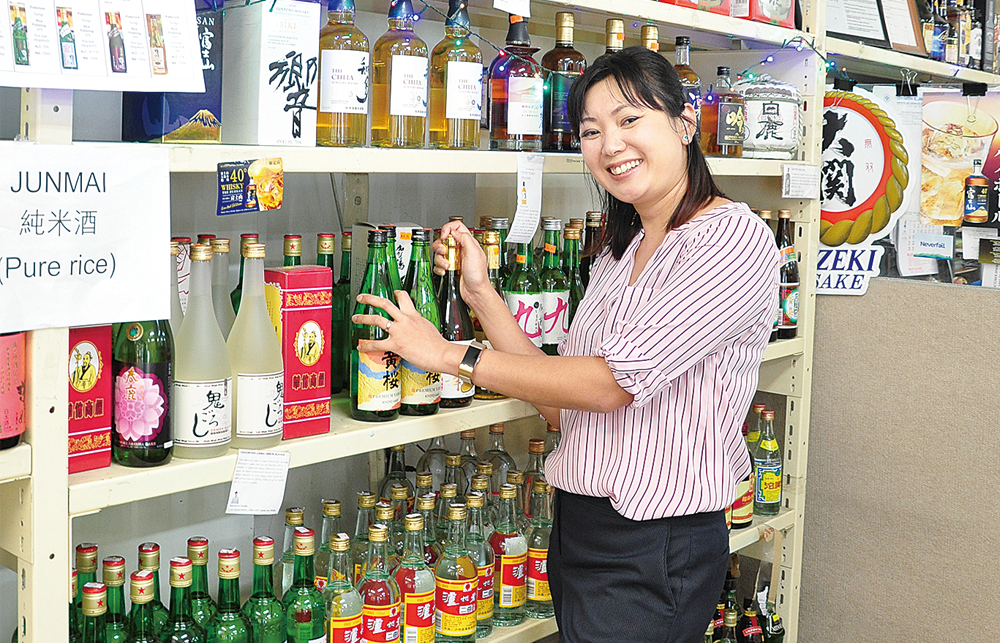 The 22nd of May we are hosting another Sake event with a special guest coming from Chiyomusubi Sake Brewery in Tottori Prefecture. We are having a special Sake basic workshop where we can learn about Sake from prefecture of Tottori.
Japanese groceries are available at Lion Oriental Foods Co.
Retailing largest range of Japanese food pioneer in WA and huge range of Japanese Sake and Plum Wines available.
Lion Oriental Foods Co.
Tel:08 9228 9898
Add:13 Fitzgerald St. Northbridge WA 6003
HP:
www.facebook.com/lionorientalfoods